LINKS / PARTNERS - SPORT ATTITUDE - PRA LOUP : Accomodation, ski school...
SPORT ATTITUDE - PRA LOUP - PARTNERS
Links / partners SPORT ATTITUDE - PRA LOUP, your shop for the rental of ski & snowboard.
PARTNERS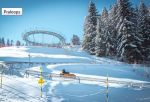 4 season sleds
Praloops Pure Alpine Coaster awaits you for thrills guaranteed all year round with more than 1,000 meters of two-seater tobogganing!
from 10:30 a.m. to 6 p.m., from December 18 to April 17. Nocturnes until 8 p.m. on Fridays during school holidays

Motoneiges Évasion & Snowbike
Join the Motoneiges Évasion guides and escape the crowds and bustle for a pure mountain experience!
Evasion Snowmobiles
Front of the slopes 04400 Pra Loup 1600
06 62 11 70 01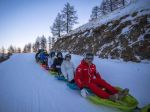 snake gliss
The Snake Gliss are revolutionary sledges that allow you to practice "bob-luge", up to 10 people per train.
Snake Gliss Pra Wolf
04400 Pra Loup 1600
06 65 29 03 76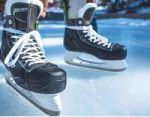 rink
The pleasure of skiing extends beyond the ski slopes with this open-air skating rink located in the center of the resort.
Located in the heart of the resort at Pra Loup 1600, this open-air ice rink is a wonderful gliding ground for young and old.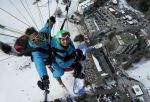 pra loup paragliding
The easiest way to fly is to do a first flight. No skill is required of you, only the desire counts
Reservation possible with the ESI Pra Loup.
Pra Loup Paragliding
04400 Pra Loup 1600
06 77 17 34 36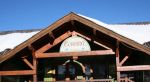 The cinema of Pra Loup
The cinema of Pra Loup welcomes you in season with a rich and varied program: previews, latest films, 3D films.
Every day during the winter season, the summer season and the All Saints holidays.04 92 62 59 51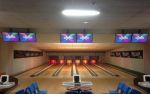 bowling pra loup
6 lanes, 4 billiards, 1 games room, 2 table footballs, 2 mini indoor ping-pong tables broadcast on a giant screen of major sporting events.
Ubaye Bowling
Route de Pra Loup 04400 Barcelonnette
04 92 81 24 34
tennis
2 indoor courts to play all year round and 7 outdoor courts accessible as soon as the weather conditions permit. Every day from 9am to 12pm and from 2pm to 7pm, from April 15 to November 15. Open in July and August.
Tennis Club 04 92 84 18 87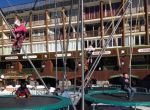 Maxi Aéro Trampo
Come and fly through the air with this bungee trampoline suitable for all children.
At the heart of the resort, try out our fun and sporty activity which allows you to do acrobatics in complete safety: front and back somersaults, antics and figure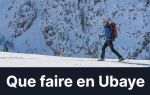 Discover the Ubaye Serre-Ponçon Valley. It is the ideal playground for many winter activities.
You will find absolutely everything you need to live incomparable experiences, all a stone's throw from Pra Loup!
game room
Open every day of the winter season.
Outside school holidays, from 4 p.m. to 10 p.m. During school holidays from 2 p.m. to 10 p.m.
Shopping mall 04400 Pra Loup 1600


Secure Payment
Information? Contact us...
04 92 84 10 36
Le Chenonceau 1
Galerie commerciale Pra Loup
04400 UVERNET FOURS