LINKS / PARTNERS - SPORT ATTITUDE - PRA LOUP : Accomodation, ski school...
SPORT ATTITUDE - PRA LOUP - PARTNERS
Links / partners SPORT ATTITUDE - PRA LOUP, your shop for the rental of ski & snowboard.
PARTNERS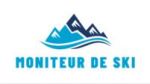 The offers of ski lessons in Pra Loup are numerous and varied to meet everyone's needs and expectations. Here are some options available to you:
https://moniteurdeski.fr/cours-de-ski/pra-loup/

ESF Pra Loup offers lessons from 3 years old for all types of skiing
Our Piou Piou clubs (3-5 years old) in the center of the resort (in front of the sport attitude store)
group lessons for 9 students
All winter sports, all levels from 3 to 99 years old

Private lessons: to learn or regain confidence, improve your technique
Children's group lessons are available from 5 years old and have a maximum of 9 students per group throughout the season.
0492840599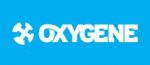 École de ski & snowboard Oxygène
Oxygène Ski & Snowboard School Ubaye Valley
On skis, snowboard or snowshoes, the choice is yours
Choose your activity for the day or half-day / 2 Hours Private Lessons on PraLoup
07 67 85 88 50
École de ski - Ski Indep
State-certified independent national instructors.
private lessons adapted to your level, your age and your desires.
competition training courses, preparation for ski instructors
tel:0643385771 - 0698783271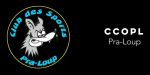 CCOPL ski club de pra loup
The CCOPL is a non-profit association governed by the law of 1901 whose operation is ensured by volunteers throughout the year. The technical supervision of the competitors is provided in winter by professionals seconded from the Ski School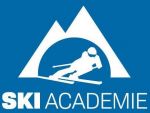 Ski académie
Ski Académie is the first city ski club in the Alpes Provence region, with more than 400 members, present in Pra Loup
It is a training structure access to competition for young people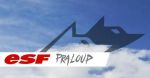 club esf les loups rouges
Club ESF Performance de Pra Loup, the largest ski club in France! Les Loups Rouges is a Club spirit, bring your dynamism, accept certain rules, find your friends and share a friendly atmosphere


Secure Payment
Information? Contact us...
04 92 84 10 36
Le Chenonceau 1
Galerie commerciale Pra Loup
04400 UVERNET FOURS