LINKS / PARTNERS - SPORT ATTITUDE - PRA LOUP : Accomodation, ski school...
SPORT ATTITUDE - PRA LOUP - PARTNERS
Links / partners SPORT ATTITUDE - PRA LOUP, your shop for the rental of ski & snowboard.
PARTNERS

It is in Bois Chenu, surrounded by beautiful mountain landscapes, that the Barcelonnette - Pra Loup golf course welcomes you.
Route de Pra Loup - 04400 Barcelonnette
04 92 35 44 07
https://www.facebook.com/golf.ubaye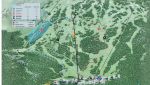 bike Park
7 DH trails, 530 meters of vertical drop, up to 430 meters of descent. The variety of tracks adapts to all pedal strokes. Technical routes for experienced pilots, rolling parts for mountain bikers or area equipped for beginners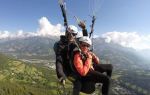 Pra Loup Parapente
Pra Loup Parapente
04400 Pra Loup 1600
06 77 17 34 36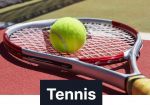 tennis
2 indoor courts at Pra Loup 1500 and 7 outdoor courts at Pra Loup 1600 allow you to play all year round.
Pra Loup Tennis Club - Les Molanes
04400 Pra Loup 1600
06 07 76 11 39 / 04 92 84 18 87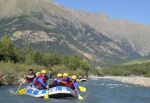 Rafting en Ubaye
Fun and sporty, rafting allows you to take beautiful walks along the water and share unforgettable moments...
many providers are at your service to accompany you and make you discover this river

With its 1000 km of marked trails, the Ubaye Serre-Ponçon Valley is an inexhaustible playground for hiking.
From the Serre-Ponçon lake to the Italian border, the Ubaye reveals its thousand and one facets.
Our maps to download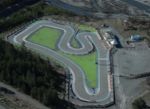 Karting de barcelonnette
zi st pons
06 15 18 74 74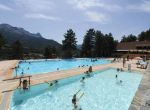 swimming pool
In a majestic setting, the Barcelonnette outdoor swimming pool offers 2 pools and a paddling pool.
The solarium, around the pools, allows you to admire the panorama around Barcelonnette.
Restaurant on site.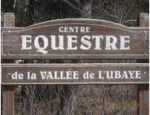 Equestrian domain of Ubaye
1km from Barcelonnette, nestled in lush greenery, the equestrian domain of Ubaye offers you in an exceptional setting, its welcoming facilities for the practice of equestrian activities.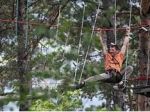 tree climbing
With the adventure trails of the Ubaye Serre-Ponçon Valley, go from tree to tree and fill up on sensations in a green setting.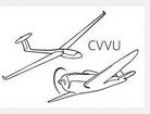 Airplane, glider, ULM another way to discover the Ubaye Valley!
Civil aerodrome open to public aeronautical traffic
Telephone: 06 51 37 98 04
Email: cvvu@free.fr
Address: 15 av. du Rioux Bourdoux - Aerodrome
04400 SAINT PONS


Secure Payment
Information? Contact us...
04 92 84 10 36
Le Chenonceau 1
Galerie commerciale Pra Loup
04400 UVERNET FOURS